UPDATE Jan.4, 2017: RIPR announces it is purchasing UMass Dartmouth's 89.3FM signal and plans to expand the signal.  See this article and also the official press release.  More details to come!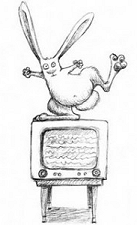 Rhode Island Public Radio transmits on three different signals:
88.1FM WELH in Providence and northern RI, and bordering MA communities.
91.5FM WCVY in Coventry and central RI.
102.7FM WRNI in Narragansett and southern RI, Block Island, Aquidneck Island, and parts of the East Bay.
In general, if you are driving on I-95, you can listen to 88.1 FM north of the split between I-95 and Route 4. South of the split, you should be best served by 102.7FM.   East Bay, including parts of Bristol and Warren, and also Portsmouth, Middletown and Newport are best served by 102.7FM.  91.5 fills in gaps between 88.1 and 102.7, and reaches most of Kent County as well.
The key to reading any of our maps (see below) is that there are many factors that can influence quality of reception, including: quality of receiver/antenna, terrain, atmospheric conditions (heat, mostly) and the presence of other stations.  These are approximations that are best viewed as a "rough guide" or "starting place", not a precise demarcation of exactly where you can or cannot hear RIPR.
---
For our listeners in or near Warren, Barrington and Bristol:
If you are a customer of Full Channel cable TV, you can hear the audio of RIPR on channel 799 of your television set.
---
Detailed Signal Maps for 88.1, 91.5 and 102.7FM
To the right are some "freespace" estimated signal coverage maps for our 88.1, 91.5 and 102.7FM signals.  They show greater detail based on Longley-Rice calculations that are better at accounting for terrain, signal strength, etc.  However, they do not account for the presence of other stations that might reduce RIPR reception.  

These are handy guides, but any signal map is an estimate, not a guarantee.  For example, if you live in the zones marked "in-car listening" you may well still be able to listen in your house, too.  

These maps are best viewed as a starting point and you can experiment from there using the tips below!
 




---
Listening in the Car:
Summary
In-car listening is most ideal as you have an external antenna and there are no walls or a roof around it to block the signal. The downside is that since you're driving around, you're in a constantly-changing reception environment. You're moving closer to, or further away from, our stations, and multi-path interference may be an issue.
Concerns
When you're in the car, the biggest limitation to listening is other radio stations. There are stations broadcasting on 88.1 out of Westerly and New Bedford, and on 88.3 out of Bristol. These limit 88.1's coverage area. Similarly, there is a major station on 102.5 in Boston that limits reception of 102.7 to the north.
Solutions
Most factory-stock car radios are pretty good, and increasingly new cars are coming with HD Radio capability built-in.  This is good because the nature of HD Radio means the tuners inside are, generally-speaking, just plain good tuners overall.  So you'll get better reception of analog signals, too.
Aftermarket radios are a mixed bag, but as mentioned,  it's often a good idea to get an HD Radio-equipped radio. You can try Sparc Radios, Best Buy, or Crutchfield, among others.  As always, try experimenting by switching to different RIPR signals!
---
Listening in the Home:
Summary

In-home listening has the advantage of a more stable reception environment, but there are other concerns that you may want to address.
Concerns
Most clock radios, tabletop radios and component receivers are of poor quality.  They need a lot of signal to work, and conversely have trouble filtering out unwanted signals that are too strong.  
During hot days in the summer, you may experience tropospheric ducting - a temporary phenomena where very, very distant stations (e.g. from Wisconsin or Louisiana) can override local stations for a few minutes or hours.
Solutions
With clock radios and similar tuners, many have a coupler inside that makes the power cord into the FM antenna.  Similarly, many portable "walkman" style radios use the headphone cord as an FM antenna.  Adjusting it may improve reception (see notes about a di-pole antenna below).   If you're getting too much signal from other stations (e.g. you live near the broadcast towers in Johnston or East Providence) you might try balling up some of the power cord into a bundle; this makes a poorer antenna and thus reduces the undesired signals to a level where the radio can tune them out.   But ultimately, these radios usually just aren't very good tuners, and unfortunately the only solution is to get a better radio (or listen on the web).
What makes for a better radio tuner?  Digital tuners are, usually, better than analog tuners.  Tuners that have an external F-connector ("co-axial") for an external antenna are almost always better.  Again, HD Radio-equipped radios are usually quite good at analog reception, too. Sangean has a nice tabletop radio, the HDR-18, for about $150 (as of summer 2016). You can also try Sparc Radios, Crutchfield, or Amazon.com.   Unfortunately as of summer 2016, neither Best Buy nor Radio Shack seem to carry any non-car HD Radio receivers anymore.
The Tivoli Model One and Model 10 are also generally good analog tabletop radios.  
Any external antenna will be an improvement, but there are degrees here, too.   Best is an external VHF antenna on your rooftop (e.g. an old TV antenna on your chimney - see example pic at right) with a rotator.   These antennas are high-gain (they boost the desired signal) and directional (reduce the undesired signals) and can be aimed for optimal reception.   They're also up higher which means they can better "see over" any hills between you and one of our transmitters.  
If you don't already have one of these antennas, you can find them at local electronics stores like A&J Distributor (no walk-in service, North Kingston, RI / 401-421-0991) or You-Do-It Electronics (40 Franklin St, Needham, MA / 781-449-1005).   Ask for a "yagi"  (YAH-guhee) FM or VHF antenna (see pic at right).   Don't get an antenna that's specifically for UHF - those are only for TV and are more common since the DTV migration of 2009.  If you're not sure, look for it to say "VHF."  If it does, you're good.
Such antennas are getting increasingly difficult to find online, but as of October 2015, MCM Electronics has the Stellar Labs 30-2460 four-element yagi antenna for sale again.
While not necessary, you can also purchase an antenna rotator so you can aim the antenna from the comfort of indoors!  You can use the handy website www.FMfool.com to pinpoint the direction to point the antenna, relative to your address.
Engineer's Tip:  Got a DirecTV or Dish Network satellite dish, and want to add an FM antenna but don't want to run a second, unsightly coaxial cable?  You can "diplex" the satellite TV signal and an FM antenna signal on the same coaxial cable.  You'll need a pair of Diplexers such as the "Dual Diplexer Signal Combiner & Splitter"  (scroll down a bit, they're $19.99 ea) at either end of the cable. 
 
If an outdoor antenna is impractical, perhaps a Terk Technologies AF-2500 AM/FM+ Indoor AM/FM Antenna may be helpful.  We've had reports from fellow public radio stations that this antenna is pretty good...for an indoor antenna (that's a big caveat, though), and has the advantage of being able to be table-mounted or wall-mounted.    And it's pretty cheap (about $20-$25) so it's an inexpensive experiment to see if it works in your situation.
Even a simple indoor "di-pole" (DIE-pole) antenna is better than nothing.  It's two pieces of wire shaped like a "T", available at Radio Shack or C.Crane and many other electronics outlets.   Mount the antenna with the upper part of the "T" is horizontal and is as "broadside" (perpendicular) as possible to the transmitter you're trying to receive.
---
Listening on a Portable Radio:
Summary 
  In general, listening to us on a portable radio can be tricky. Unlike some of the larger signals in the state, which typically are 50,000 watts...RIPR broadcasts with a 4000 watt signal. We've heard several reports that listening in the Blackstone / East Side neighborhoods in particular have a lot of trouble here. For that neighborhood, the biggest problems are that there's a hill in Rumford behind the neighborhoods and our 88.1FM tower at the Wheeler Farm in Seekonk, and also that WHJY and WBRU, two 50,000 watt stations, are on a tower right next door to the Henderson Bridge; they tend to "swamp" the area with their signals. It also doesn't help that a lot of portable radios just aren't very good receivers. They don't have much filtering, and they rely on the headphone cord to be an antenna, which is electricity inefficient.
Like other radios, if you can find a portable HD Radio receiver, they're generally good receivers overall.  I haven't tried the Sparc SHD-TX2 portable radio, but I have tried the Sparc SHD-BT1 tabletop radio and it's pretty good.
It's not HD, but I've also used the Radio Shack Digital AM/FM Pocket Radio (Catalog # 1201475)  and for $30 it's surprisingly good, although it often takes a lot of fiddling with the orientation of the radio/antenna to get a clear signal.
You can also simply listen to us via a smartphone and 3G/4G connection instead. You can download our iPhone app or listen to us via TuneIn (also works for Android phones). Bear in mind that just like how cellphones can drop calls as you move around, the webcast can also drop out. We've assembled some tips on how to deal with that.
---
Frequently Asked Questions
Q. Why did Rhode Island Public Radio move to 88.1 FM?
A. 88.1 FM covers a larger broadcast area and it is on the lower end of the FM dial, where listeners expect to find Public Radio. 80% of Rhode Islanders never listen to AM radio. Rhode Island Public Radio will only be financially sustainable if we are completely on the FM band.
Q. What happened to 1290 AM?
A. Rhode Island Public Radio is leasing 1290 AM to Latino Public Radio, Rhode Island's Spanish-language public broadcaster. Latino Public Radio had been on 88.1 FM, but only for part of the day. Our agreement with LPR allows them, for the first time, to broadcast 24 hours a day to their growing audience.
Q. What about 91.5 FM?
A. The 91.5FM signal did not change when we switched from 1290 AM to 88.1 FM.
Q. Why do I sometimes hear music instead of NPR when I tune into 91.5 FM in the afternoon?
A. WCVY is owned by Coventry Public Radio, so they relay RIPR for most of the day. But from 2pm to 8pm on school days, they reserve the right to air programming by their students. On the weekends, school holidays and all summer long, you will hear Rhode Island Public Radio on 91.5 for the entire day.
Q. Why do I hear a sports talk show late at night on Friday/early Saturday morning on 88.1 FM?
A. RIPR leases 88.1 FM from the Wheeler School. As part of our agreement, the school's students can broadcast their own programming on the station. They have produced a sports talk show for this programming block.
Q. What about 102.7FM?
A. In March 2012 we installed a new antenna on 102.7 that improved coverage northward and towards Newport, Portsmouth and parts of East Bay.
Q. When I switch from 88.1 to 91.5 / 102.7FM, there seems to be a delay of 5 to 10 seconds on 91.5 & 102.7's audio.  Why is that?
A. There is an eight second delay on 102.7's audio because it transmits in HD Radio.  The nature of the system requires it: HD receivers tune to the analog signal first, buffer the digital signal for a few seconds, then the audio "blends" from analog to digital.   Since the digital audio has a coding delay, the analog must also be time-delayed to synchronize it.  Currently 91.5 is directly rebroadcasting 102.7 so it's delayed as well.
Q. Why does Rhode Island Public Radio need three signals? Rhode Island is so small, can't we have just one signal that covers the entire state?
A. Rhode Island did not have its own public radio station until 1998. By that time, all of the stations that cover the state were already taken. The radio spectrum in New England is very crowded and there is currently no room to add a new frequency. Purchasing an existing frequency is prohibitively expensive (many, many millions of dollars) so instead, we have worked to build partnerships with other institutions to expand the reach of our signals.
Q. Why did you stop calling the station "WRNI"?
A. After the "Big Switch" in October 2011, Rhode Island Public Radio is now heard on three different frequencies with three different sets of call letters. 88.1, the signal in the most populous part of the state, has the call letters WELH. The others are 91.5 WCVY, and 102.7 WRNI-FM. Because we are now a network of three stations, it makes more sense to call ourselves Rhode Island Public Radio.
Q. I'm still having trouble picking up your signal, even though my area shows as covered on the map.
A. Contact us and describe the issue you are having. Many, many things can impact reception, and our engineer will be happy to discuss your specific setup and any tips that might help.
Q. I just can't seem to get reliable radio reception no matter why I try, are there any options?
A. Yes, we have options for listening online, too: